2023 Incidents
Fire
EMS
Jan
37
232
Feb
36
238
Mar
64
242
Apr
69
260
May
43
259
Jun
79
292
Jul
57
278
Aug
107
324
Sep
60
271
Oct
52
279
Nov
0
0
Dec
0
0
Total
604
2675
2023 Incidents by Municipality
FIRE
EMS
Franklin
55
187
London Britain
47
129
London Grove
150
507
London Derry
0
160
New London
60
263
Penn
128
933
West Grove
30
124
Mutual Aid
134
373
Total
604
2676
Past Incidents
Fire
EMS
2022
673
3142
2021
611
2896
2020
580
2565
2019
651
2442
2018
657
2612
2017
665
2394
2016
708
2313
2015
560
2208
2014
619
2244
2013
577
2095
2012
577
1957
2011
534
2035
2010
588
1782
Web Counters
Website Visitors
Since
January 1, 2016

Visitors Today
Dec 02, 2023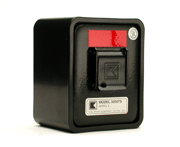 Knox-Box Fire Department Emergency Access to your home or business

The West Grove Fire Company encourages the purchase and installation of a Knox-Box system for residents and business owners. This system provides a reliable and rapid method of accessing your residence or business to firefighters during an emergency when owners are unavailable to respond to an activated fire related alarm.

Reasons to install a Knox-Box unlocking system:
Eliminates needless, costly forced entry damage that may not be covered by your insurance deductible.

Assure immediate building entry by firefighters without delay of waiting for building keys.

Reduce liability for lost keys.

Protect inventory, equipment and supplies from unnecessary water damage caused by delayed sprinkler shut-off.

Satisfy local fire codes and emergency access ordinances.

Save time and aggravation by not having to drive to your building at odd hours.

Feel secure about emergency coverage when your building is left unattended.

The fire department holds the only key to the Knox-Box at your location.

Maintain building security after a fire alarm investigation by simply re-locking the undamaged door.

Protect your property from thousands of dollars in damage with this one-time relatively low cost investment.

Depend on the highest lock box security technology available with attack resistant, UL tested reliability.

Over the past 25 years, Knox-Box has been the chosen solution in 7,500 communities nationwide communities just like ours!

How does it work you ask?

During the early morning hours your building alarm system transmits a signal to your alarm monitoring company, who in-turn contact Chester County 911 and the West Grove Fire Company is immediately dispatched to your alarmed location. West Grove Fire Company arrives a short time later and conducts an initial size-up of your location. Officers on the scene determine that an entry is warranted. If a Knox-Box system is in place a signal is transmitted to the box and it opens and the key inside is used to unlock your protected location. A brief interior inspection is conducted and no problems found. Firefighters simply lock up the building when leaving and return the entry key to the Knox-Box. Fire department officers then radio county control that no fire was found, and then leave the scene doing no damage. If the Knox-Box system was not in place windows may be broken or doors forced. This causes owners to repair the damage and for a time this location will not be as secure as it might otherwise be. You can see that with just one use the Knox-Box system could pay for its self in dollars and peace of mind. The Knox-Box system could also be utilized if someone at your protected location has a medical emergency and EMS is required. This system would allow immediate access to those who may need rapid emergency medical intervention.

Additional information on the Knox-Box system please go to their website at http://www.knoxbox.com or if you would like a fire officer from the West Grove Fire Company to contact you send us a note: Knoxbox@wgfc.org

For additional fire protection information please contact one of our Fire Officers at West Grove Fire Company.