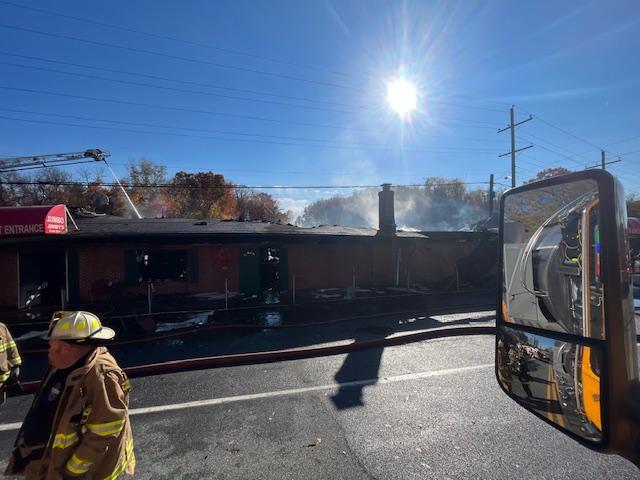 View of the fire building from Tanker 22.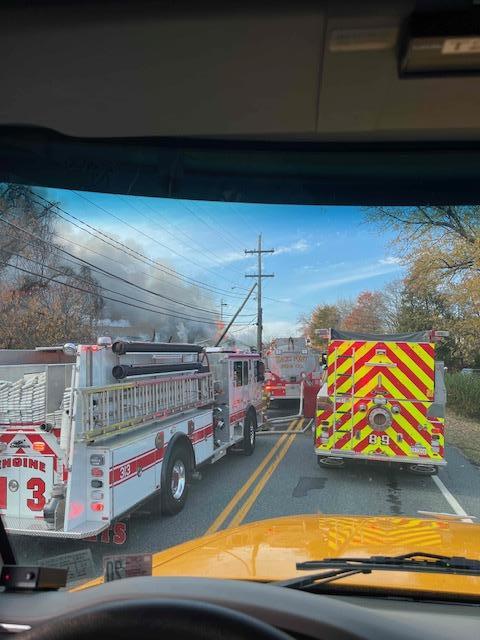 Tanker 22 awaits its turn with fire burning ahead on the left.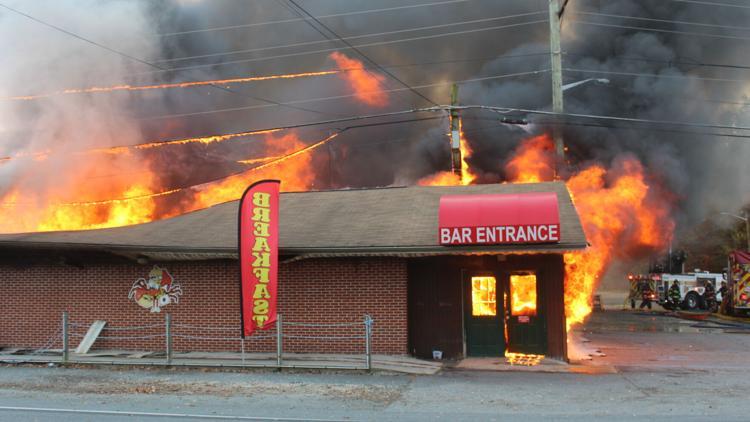 A Port Deposit business was destroyed by fire on Sunday. The WGFC assisted with Tanker 22.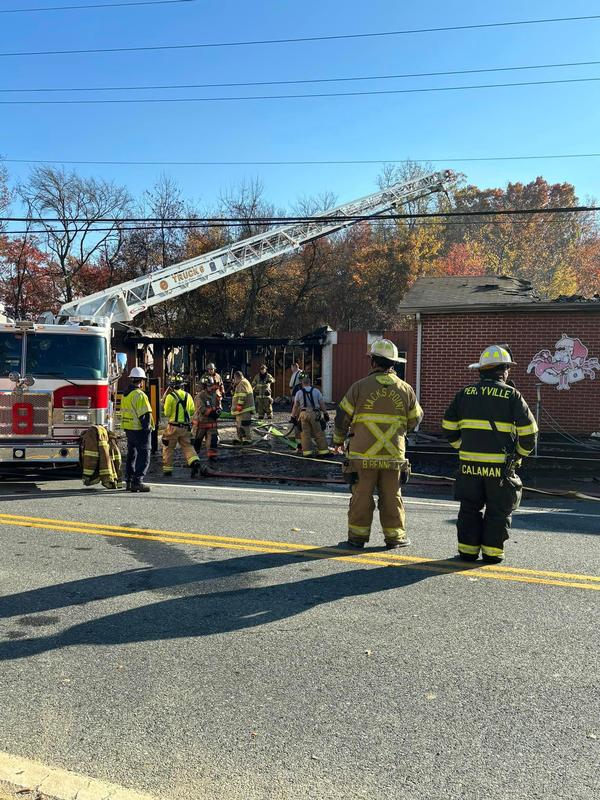 Truck 8 of Rising Sun is on scene.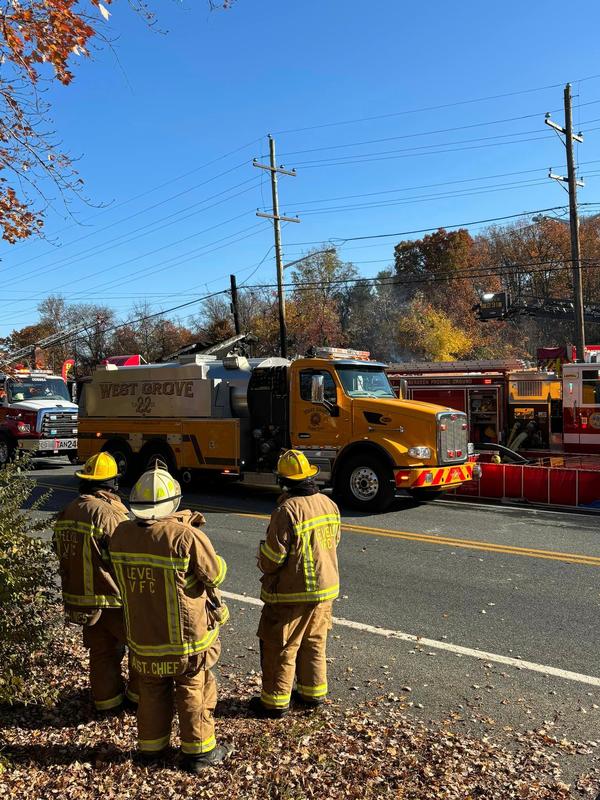 Tanker 22 delivers a load to portable tanks in front of the fire scene, part of 17,500 gallons the WGFC tanker delivered to this fire.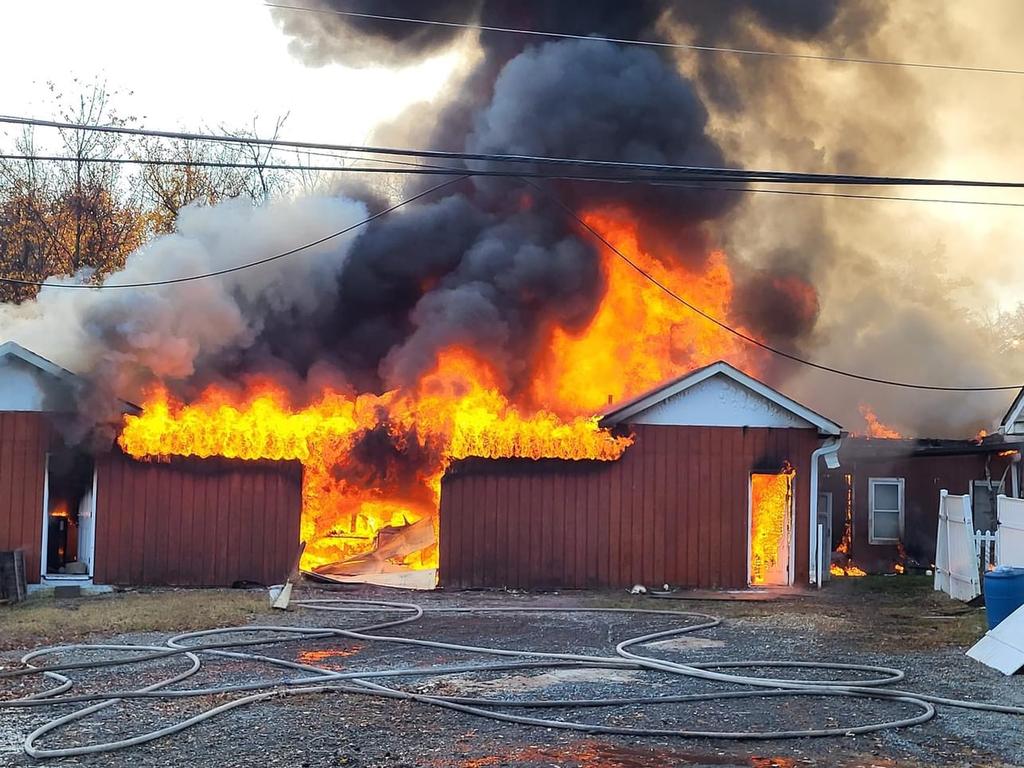 Heavy fire was apparent throughout the structure.
Multiple ladder trucks are in service at the fire with portable tanks being set up in the roadway.
November 12, 2023

Firefighters from multiple departments across two states battled a fire in a Port Deposit restaurant on Sunday. The two-alarm fire at Jumbo Jimmy's caused a reported $1 million in damage.

The West Grove Fire Company was requested for a tanker assist at 11:04am, along with tankers from the Union Fire Company of Oxford and the Avondale Fire Company to assist the Water Witch Fire Company of Port Deposit, Maryland on the fire on Bainbridge Road in Cecil County. Tanker 22 hauled approximately 17,500 gallons of water as part of a large contingent of tankers using rural water supply techniques with no hydrants in the area. Tanker 22 returned to West Grove at 4pm.

For more information on this fire, see the Cecil Whig (link below).
Our thanks to numerous sources and the Cecil Whig for photos.

Units:
Tanker 22
Mutual Aid:
Port Deposit, Rising Sun, Oxford, Kennett Square, Avondale, and various Lancaster and Cecil County fire companies.
Hyperlinks:
Cecil Whig